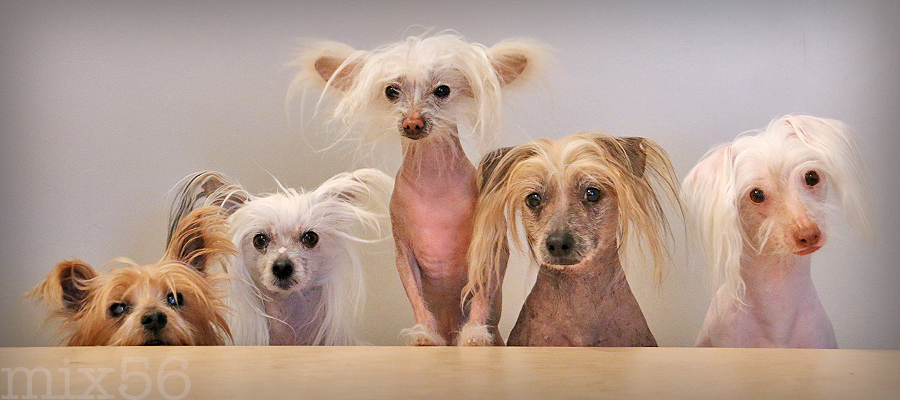 Along with Nathan's unique appearance, he has talents. He smiles. He dances. He jumps really high. And he has the BEST sidekicks a guy could have! (Chip, Demi, Gilligan and Kramer)
His mission is to use all these special blessings to help spread awareness, love & joy. Plus be an incredible Ambassador for his favorite rescue: Bald is Beautiful Dog Rescue.
Both Nathan and Gilligan were adopted through Bald is Beautiful in 2011/2012. Nathan came in as an insecure, fear aggressive and troubled little guy but when he finally felt confident that he was "home" he decided to straighten up, enjoy life and dance into people's hearts.
Gilligan was nicknamed "hot mess" by a Nathan fan and it fits him perfectly. He's six pounds of total attitude and spunk. His iconic wild hair and smooth nekkid body is undeniably adorable and unique. He loves everyone and makes sure his feet rarely touch the ground when socializing.