**Receive one free coloring book with each Gilligan "Cuddle Clone" purchase ($10 value)**
Here's a chance to have a dog just like Hot Mess Gilligan!! He will most definitely be a collector's item. Although each Gilligan doll will be made the same size, position and appearance as pictured, no two will be exactly alike because they're made by hand, not mass produced.
Gilligan is sewn just like he's seriously sitting around acting cool, showing off his messy hair...He's small, soft, huggable, loveable, always smiling AND he can wear size ex-small/small dog jammies!!

Nathan Cuddle Clone also available.
Price includes shipping for US orders only.
International orders: please pm me at [email protected] for instructions.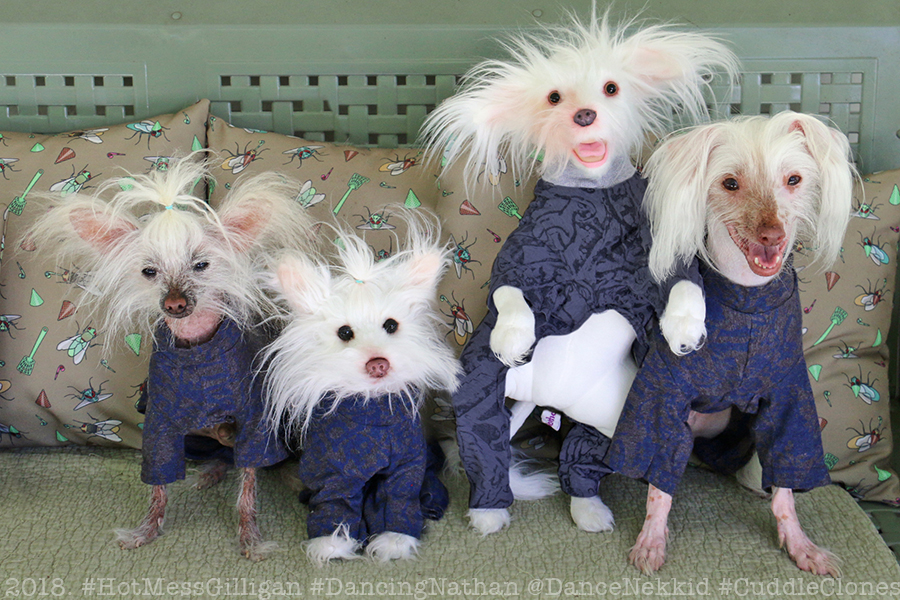 And!!!! Cuddle Clones can create YOUR OWN dog (or pet)! We can vouch for their quality, customer service and excitement you will feel when pulling your special Cuddle Clone out of the box and giving it a big hug!! Plus, check out all their other Cuddle Clone products too!! Great gift ideas.
Save 10%!!! Order a Cuddle Clone of YOUR PET using discount code DN2018. Go to this link--VERY easy to use and actually fun too: http://www.cuddleclones.com/?a...